Finally, that special day has arrived, so the planning of all the elements must be careful and accurate. We know well that the wedding dress is the most important issue for the future bride, so you should know several options before deciding on one.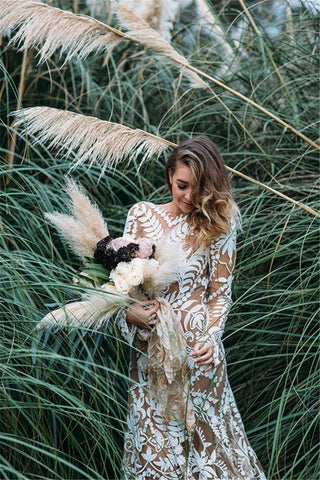 Choosing the perfect wedding dress is one of the main tasks of a wedding, it must be perfect and fit with other elements present, that is why we will offer you some tips to decide on the ideal dress, especially if you want a chic style.
How to choose a completely chic wedding dress?
For women, it is important to look beautiful that day, and there are many girls who have in mind to look elegant and sophisticated, and to achieve this, they must take into account some elements that should have their ideal dress.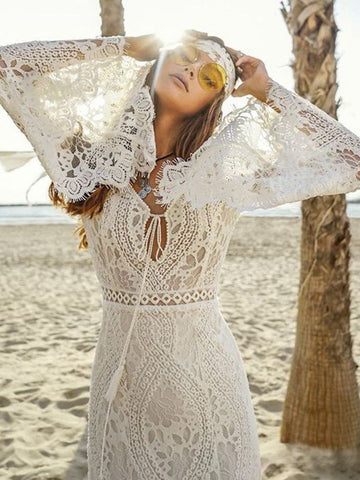 Design
This is the main element, since there are cuts specifically designed to make us look a stylized silhouette, giving us that sophisticated and chic touch that we are looking for. We must take into account that some cuts with shallow necklines, and with straight elements such as A-line cuts are preferred by those brides who are looking for elegance in their style.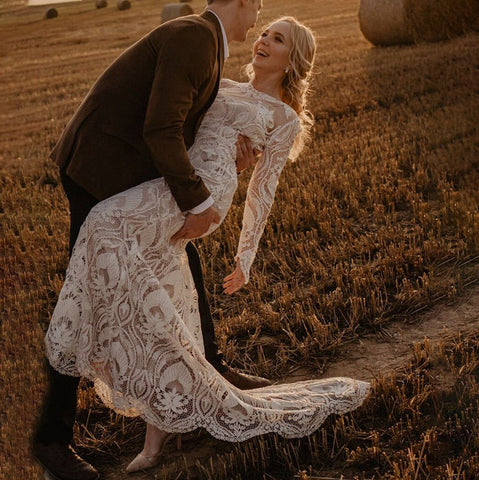 Also the design is related to those elements that are added to the dress, perhaps mbroidery or lace, and these can highlight a lot and at the same time look sober and distinguished. These details will be the ones that add that special touch that will make the dress become a stunning piece.
The length of the dress
There is a great variety of lengths for each wedding dress nowadays, since some trends tend to break with the classic elements to which we are used to, and although this is a great opportunity for those girls who want to look different, in this case it does not work.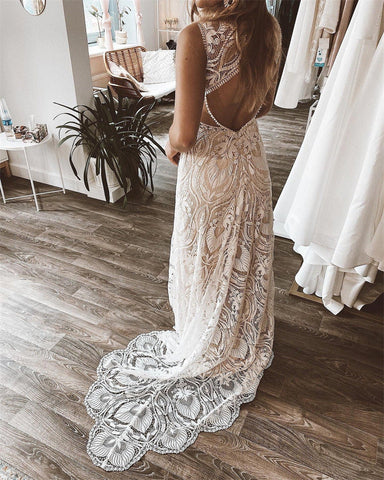 If you want to look chic on your wedding day, you better choose a long dress, that at least reaches your ankles, and if you want it to be longer, it's your decision. Long dresses are always synonymous with elegance, while shorter dresses look more casual, with a cocktail style.
The type of fabric of the dress
Although this is not a vital element, there are some fabrics that turn the wedding dress into a completely chic dress, while others do not go according to what you want to achieve, satin and satin are very common options for elegant dresses, but there are other fabrics that also fulfill this purpose.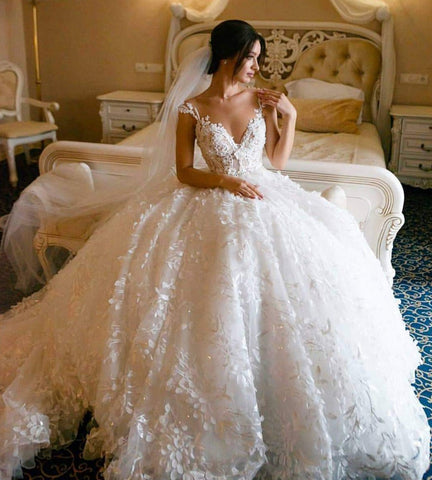 Accessories, hairstyle and makeup
These elements complement the chic wedding dress and make the look successful.
The accessories for this style tend to be few, that is, they follow a minimalist pattern, nothing ostentatious so that it does not break with the elegant style you want to achieve.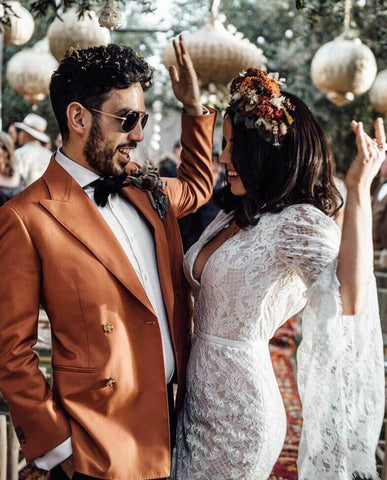 On the other hand, the hairstyle to wear with this type of dresses always tends to be gathered or half-up, and in case of loose hair, it looks perfectly elaborated, without so many elements.
On the other hand, the makeup should not be overloaded, and it should not be oriented to highlight all the elements of the face at the same time.

If you already know what kind of dress you want to look chic at your wedding, visit the Ortdress website and you will find one of your dreams.